In Game Downloadable Content (Requires Internet Connection)
Compatible with: TANE SP1,
Trainz A New Era - Deluxe Edition contains all the great features and content of the Standard Edition plus four additional superbly crafted routes complete with loads of additional sessions and content.
Features Include
New graphics engine with full world shadows and per-pixel lighting
Real-time physics feedback and editing tools
Procedural animated spline junctions
Realistic cab sway and external train motion
Smoke and weather affected by world objects
In-game navigation system
Multiplayer
Multi-window support
Improved in-game browser
Expanded sound library
Configurable control schemes
In-game downloadable content system for both payware and freeware options
Access to over 250,000+ free DLC items via The Download Station






Trainz A New Era Featured Routes

ECML Kings Cross - (United Kingdom, 1976)
This edition delivers the full route from London Kings Cross Station all the way to Edinburgh in Scotland - a 393 mile drive! With significant updates to almost every feature, this route will transport you back in time to 1976.

Chesapeake & Ohio RR, Hinton Division (United States, 1950)
Hinton Division, one of the major coal producing areas for the C&O, starts just west of Thurmond, WV through to Hinton, WV and includes 4 subdivisions. Laurel Creek, Piney Creek, Rend, and Loup Creek.

Kickstarter County
Based upon the famous Highland Valley route from the early days of Trainz, Kickstarter County has received a huge upgrade with new content, new track, new industries, and new high definition assets.

Healesville - (Australia, 1910's)
A faithful recreation of the towns, stations, bridges and rural countryside of 1915 Australia. The line includes several notable features, including the 1.6 mile long timber trestle bridge over the Yarra River and flood plains between Yering and Yarra Glen and one of the very few tunnels on the Victorian Railways.
DELUXE EDITION EXTRAS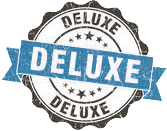 Avery - Drexel
(United States, 1970's)
The Milwaukee Road route runs from the end of the electrification in Avery, across the Bitterroot Mountains via the St Paul Pass, and through to the crew-change point in Alberton. It features Little Joe EF4 electrics and a huge range of seasonal rolling stock.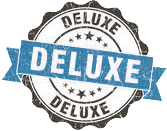 Warwick to Wallangarra
>
(Australia 1990's)
Follow the QR Southern railway line through the Darling Downs and into Granite country, right to the border with New South Wales.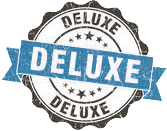 Season Town Northern Rail Road
(East or Middle West USA)
The Season Town Northern Rail Road (STNRR) is based in fictional 'Season Town' situated somewhere in the East or Middle West of the USA. The aptly named Season Town supports season change functionality. Control the weather and see how the route responds to the snow! The layout provides a short mainline section as well as a 6 mile branch line connecting a limestone mine with a cement plant, as well as a streetcar network consisting of four branches.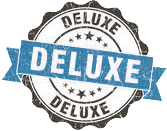 The BiDye Traction Railroad
(Someone's Garage)
The BiDye Traction Railroad shows off the versatility of Trainz: A New Era by creating a virtual model railroad for you to explore. Built in a large virtual garage in much less time and a fraction of the costs of a traditional model railroad, BiDye highlights how Trainz can be used by model train fans as well as prototypical fans alike.

Set up as a short line electric traction railroad serving several inter-dependent industries, the industries served by the railroad include lumber mill, furniture factory, grain mill, commercial bakery, paint and solvent factory, metal can and container factory, and a coal fired electricity plant.
Additional Information
Latest Downloadable Version:
PC: Build 80349
Mac:
| | |
| --- | --- |
| Platforms Supported: | PC & MAC |
PC Minimum Specification
| | |
| --- | --- |
| Operating System: | Windows 7 64-Bit |
| | |
| --- | --- |
| Processor: | Intel I/AMD K10 Series 2GHz 64Bit Processor |
| | |
| --- | --- |
| Graphics: | 1GB VRam with DirectX 11 Support |
| | |
| --- | --- |
| Disk Space: | 30GB Free Space |
General:
Win 8 and Win 10 also supported.
Requires an internet connection for online services.
MAC Minimum Specification
| | |
| --- | --- |
| Operating System: | MacOS X 10.9 |
| | |
| --- | --- |
| Graphics: | Intel Iris or better with 1GB VRAM supporting OpenGL 3.3 |
| | |
| --- | --- |
| Disk Space: | 30GB Free Space |
| | |
| --- | --- |
| General: | Requires an internet connection for online services. |